After nearly ten years of using their platform to support independent artists, WeTransfer was looking to develop its first brand campaign. I played the role of ACD/Copy Lead on a campaign that used a deliberately simple tagline to characterize a deliberately simple file sharing service—one that prides itself on being a humble facilitator of creativity.
2017
Stink Studios
AD: Steven Olimpio
🏆 ADC Silver Cube – Integrated Campaign

In a social-heavy campaign that also inculded OOH, digital partnerships and preroll, we highlighted the work of artists, peeking into their process and contrasting WeTransfer's simplicity with the unpredictable, nonlinear journey of creativity.


Preroll placements utilized our tagline framework to tell stories of making and doing across a variety of targeted creative disciplines.

We celebrated the creative process in a radically transparent way for the brand's first out-of-home campaign in Bushwick. For these hand-painted placements, we posted screenshots of an actual email thread between the artist Kelela and WeTransfer about the creative that would eventually go up in the same space. After 2 weeks, we refreshed all the placements with photography provided by Kelela & team.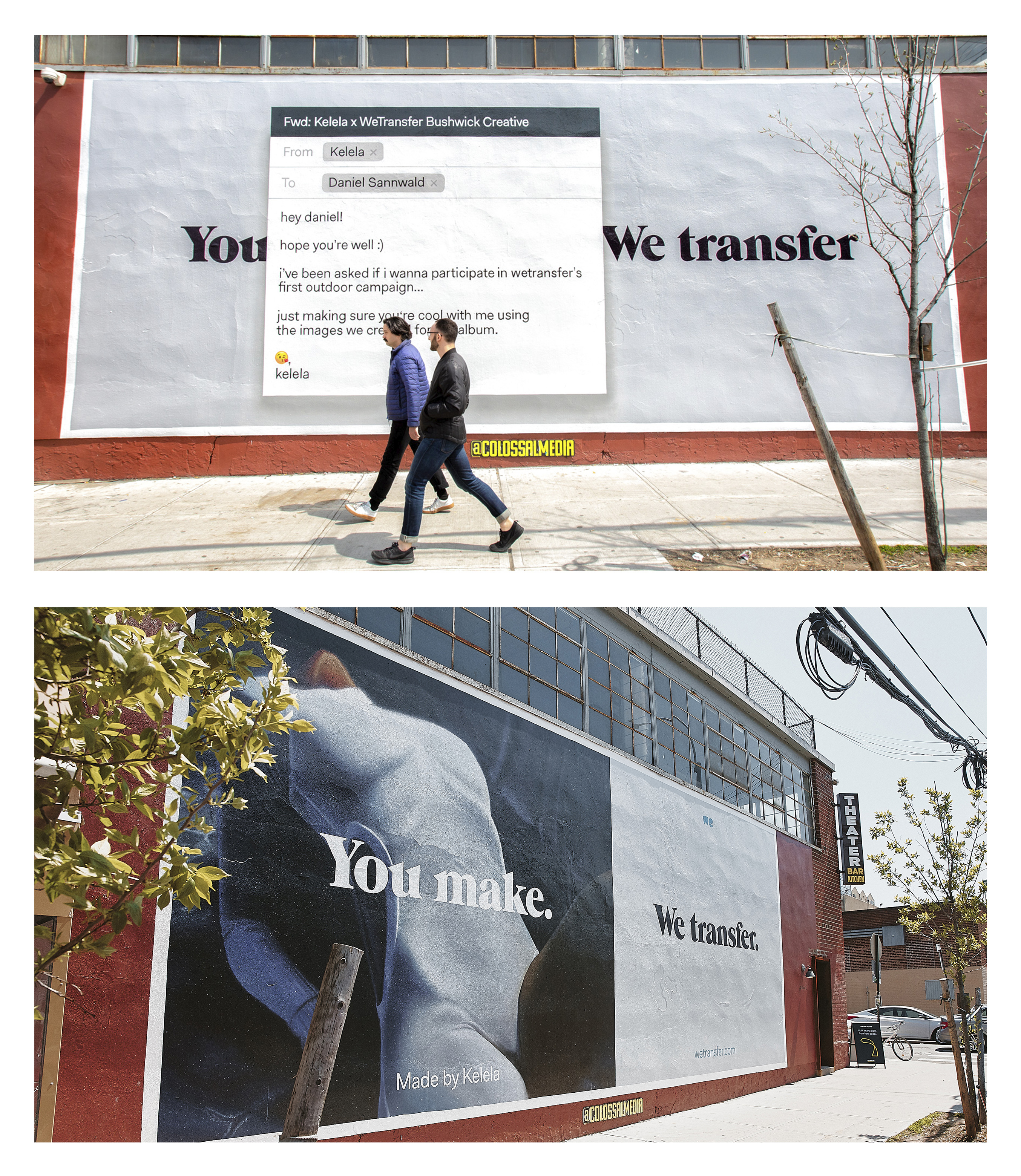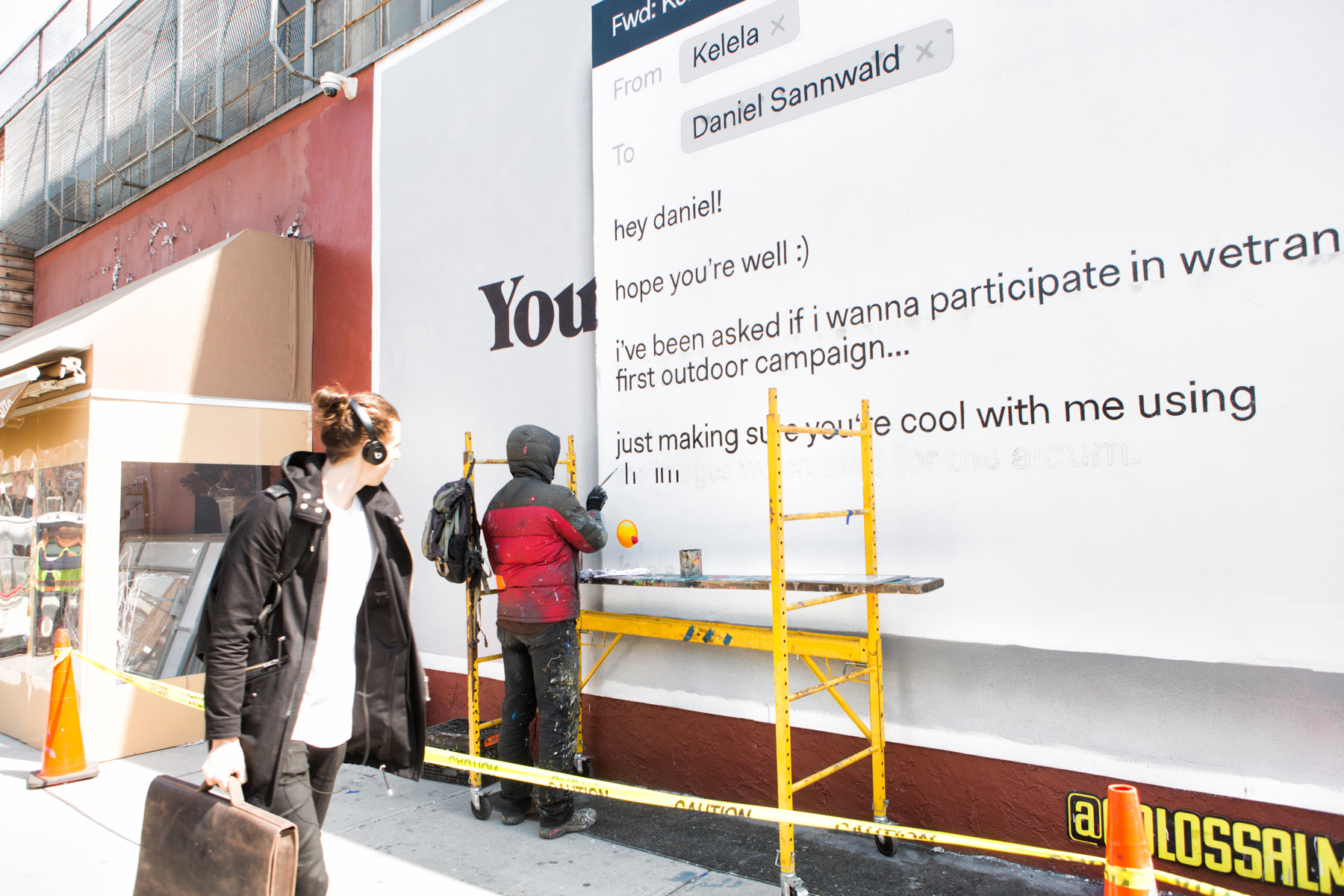 The 6-month campaign racked up 96.4 million impressions, 5.1 million video views and 2.3 million clickthroughs. Exposure reflected a marked improvement in virtually all key brand perception drivers, ranging from +26% trustworthiness to +52.6% simplicity/ease of use.